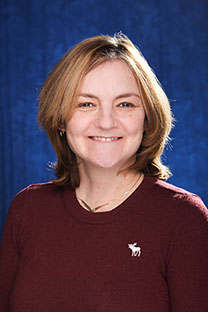 I graduated from the bilingual Early Childhood Education program at Cambrian College in Sudbury, Ontario in 1987.
I have worked as an Early Childhood Educator for 26 years and I have worked at the Children on the Hill since 1989. In 2013, I became the director.
The reason I chose to work in the Early Childhood field was because it was something that interested me as I always enjoyed babysitting and spending time with children. Through my education, I realized that to become an Early Childhood teacher I had a lot to learn. Since then, I have discovered a true calling and a passion for teaching. As a director, I accepted the challenge to guide the teachers who share in my passion for teaching and to continue to provide the professional quality child care services to families and their children. I also realize the importance of continuous learning which helps all of us grow.